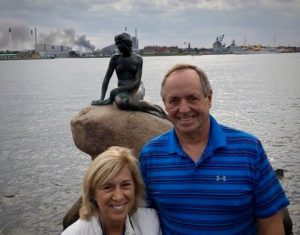 Robert W. Johnson, Jr. started this business as a sole proprietorship. Beginning in 1977, Bob bought used and new equipment from auctions and sales and sold it out of the back of his van every weekend. Bob originally opened Johnson's Restaurant Equipment in Asbury Park, NJ. With years of dedication and ambition, Bob grew Johnson's into what it is today single-handedly. Bob had motivation, drive, and vision for the future; none of us would be here today without him.
In 1982 Bob Johnson manufactured Johnson's Restaurant Equipment, INC. into a full-service supplier of commercial foodservice equipment, small wares, and related products. We have provided services to restaurants, hotels, schools, universities, hospitals, general contractors, and assisted living communities for decades.
Our expert staff has over 125 years of small wares and equipment knowledge to benefit any operation. They are well informed on the latest products and have access to many vendors nationwide. From your daily supplies order to new construction or remodeling of an existing food service facility, our product knowledge and design capabilities will provide you with a functional and cost-effective kitchen.
We have accumulated many repeating and satisfied customers through the years due to the legacy our founder implemented before us.
Thirty-eight years of business has earned JRE respect in the restaurant equipment industry both regionally and nationally. From its humble beginnings with Bob, Johnson's has grown into a thriving operation with a strong market presence. Today Johnson's Restaurant Equipment has supplied hundreds of entities in 42 states.
For over 30 years, we have been a PRIDE Centric Resources, Inc. member, one of the largest buying groups in the country. This enables Johnson's Restaurant Equipment to cooperate with more than 100 additional independent distributors allowing you, the customer, to receive the best price available. The top-level of buying power was a goal accomplished with dedication, consistency, and loyalty when working with our local businesses and our industry sales representatives.
Bob and his wife, Gail, implemented an honest and friendly business model while ensuring high quality at a reasonable price. We continue to operate under this structure, and we ensure our commitment to customer service and providing personalized attention as the building blocks to our success.